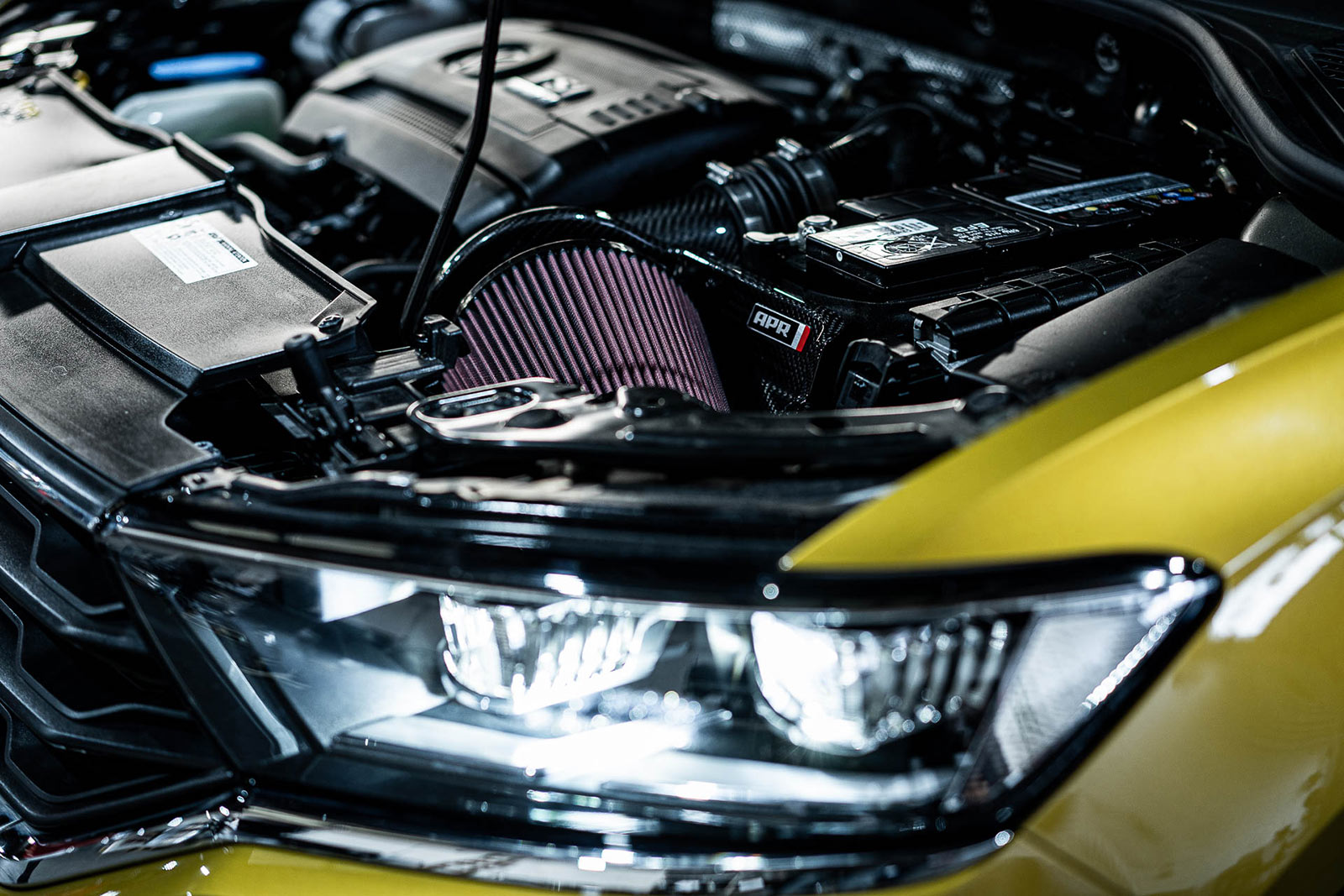 05 Apr

APR – Our Tuning Specialist of choice

Our passion for tuning pushes us to strive for perfection in order to offer the best products and services, with the best quality, for the best price. To help us reach our goals, we are incredibly lucky to be able to be supported by APR Germany.

As the official and exclusive APR Germany retailer in Luxembourg, we want to tell you why we go with APR Germany, and why you should too!
The start of APR
APR was founded in 1997 in Opelika, Alabama, and is now one of the big names in the tuning scene. Specialized in performance aftermarket products for the Volkswagen AG brands, APR also develops quality hardware and software for other brands. Later on, APR and the Stoll Family (Stoll Gmbh) decided to unite their forces to market their products for the European market, that was the start of APR Germany.
Today, Stage48 has the chance to be the official and exclusive retailer of APR Germany for Luxembourg, but what exactly does this mean for the products our customers get?
What do you get?
Being exclusive retailer for APR Germany products means that we are able to offer to our local customers products that have a TÜV-Certification making them 100% legal for the street! Nowadays, it is very complicated and costly to get TÜV-Certifications for certain parts, which makes it difficult to legalize modifications. At Stage48, we place great emphasis on providing our clients with street legal products. We believe that the imagination of our customers should be allowed to run wild. For legal tuning, come to Stage48!
Why APR Germany?
For us, it is important to provide quality products and services that help our customers to build their dream car. APR Germany provides just that!
APR Chip-Tuning and performance parts: Our customers are happy to know that APR provides most soft and hardware products with a TÜV-Certification
Optional Warranty of Chip-Tunings: You want to boost your car's performance, but it is still under factory-warranty? Don't worry, APR allows you to get an optional warranty on their chip-tunings
Professional commitment: Passion for esthetics and performance are central to APR Germany's product portfolio
Impeccable quality: APR's passion can be felt in the quality, durability and performance of its products
Professional handling of customer requests: Customers are at the heart of APR Germany's preoccupations
Interested?