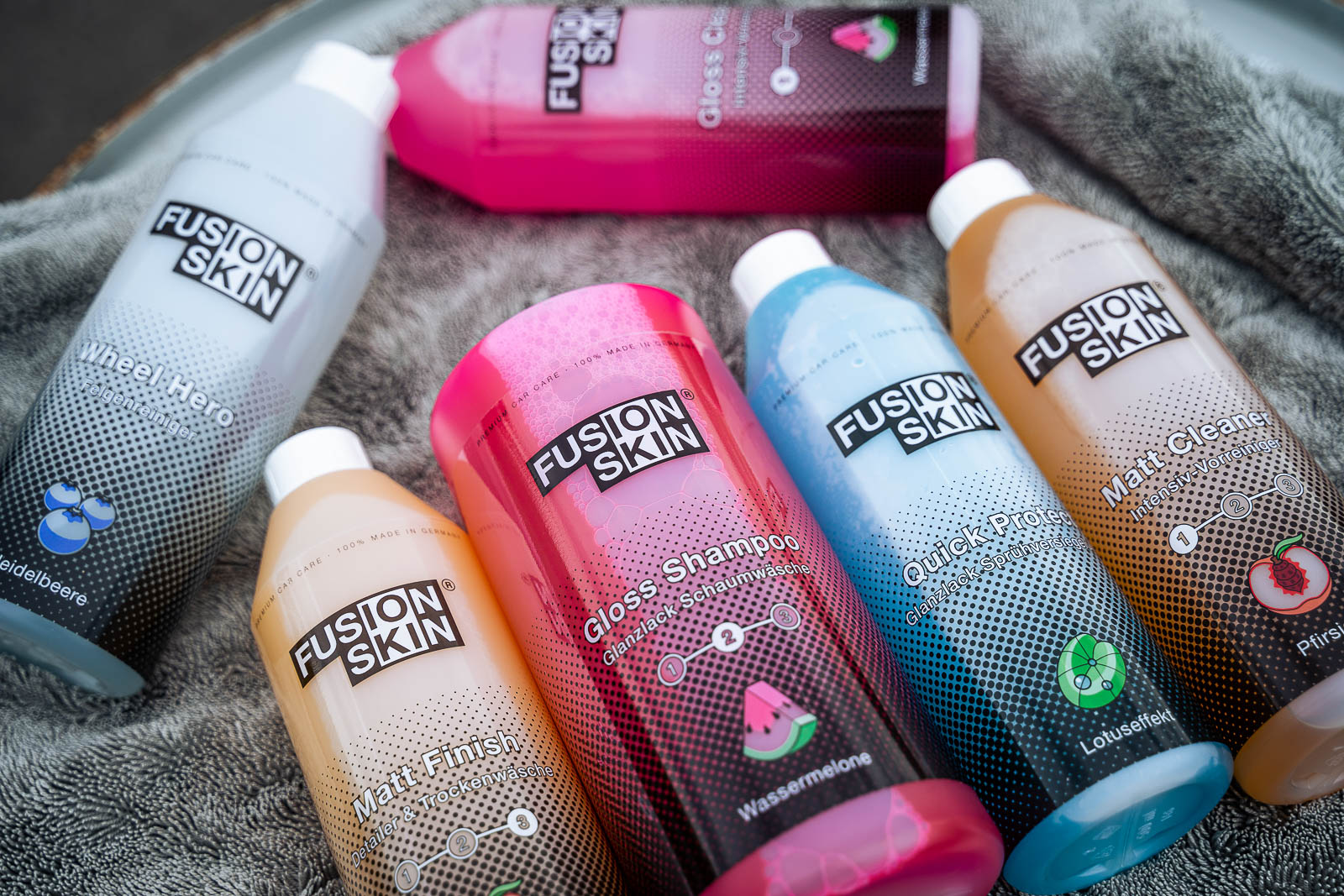 02 May

Fusionskin – The treatment your car needs!

At Stage48, our passion goes beyond tuning. We know the importance of maintaining and treating your car with the upmost care. Therefore, we are proud to present our treatment solution of choice: Fusionskin.
What is Fusionskin and why do we love it?
Have you ever wanted to grant your car with the treatment it deserves but were too scared of the high cost and special knowledge it implies? Worry no more!
Fusionskin's motivation and goal is to supply high quality and easy-to-use products that allow to achieve first-class results without needing the knowledge of an experienced detailer.
Don't just clean your car, protect it!
When driving, your car can accumulate dust and dirt which, in the long term, can harm the paintjob and make it look dull and lifeless. To do it right, it is important to have products that not only clean the dirt off, but also protect the paintjob and allow it to keep the same appearance it had when you first picked it up. Fusionskin offers an endless variety of products that guarantee a top-notch cleaning and protecting experience that suits your needs and those of your car. From car waxes, polishes, 0abrasives, microfibre cloths to washing accessories and car care kits, they have got it all!
ORDER HERE VIA E-MAIL
Whether you are looking for a long-lasting ceramic coating that guarantees a perfect protection of your paintwork or an easy-to-use polish kit for the perfect shine, we trust Fusionskin and you should too!
See the difference at www.fusionskin.de