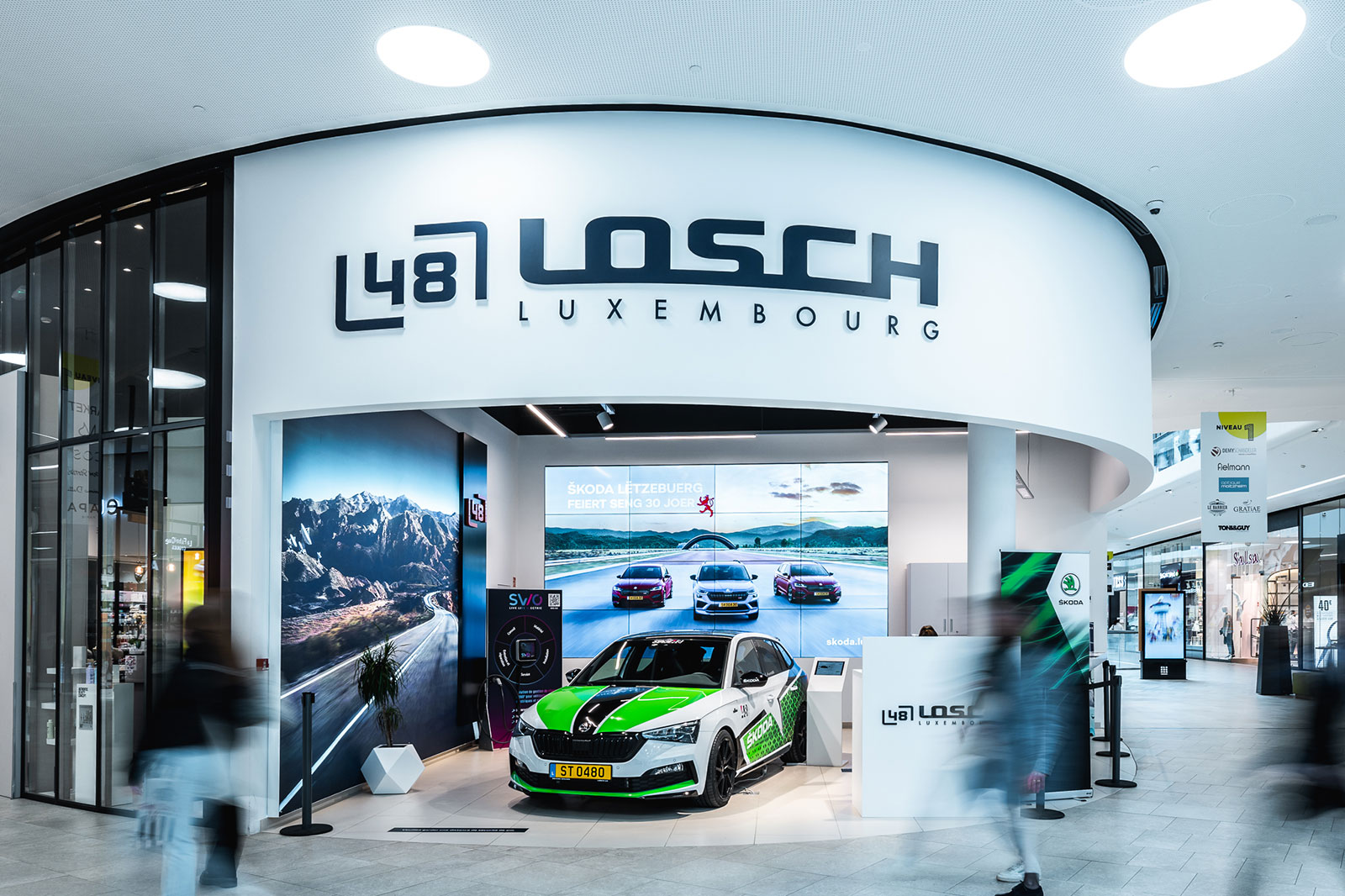 13 Apr

Škoda Scala S-Edition
Why the Škoda Scala?
This exciting project is the result of our collaboration with Škoda Luxembourg. Together with Losch Luxembourg, we wanted to create a car that embodied the "tuning for everyone" spirit. Be it for esthetic changes or power upgrades, tuning your car can be very costly which often demotivates people to make their dream car a reality. For Stage48, price shouldn't be the reason not to build your car exactly how you want it.
What did we add to the Scala?
This project shows that it is possible to do a lot with not much! With the Škoda Scala S-Edition project, the main priority for Stage48 was to ensure a perfect balance between affordability and sportiness. In other words, our goal was to add optical and performance parts to the car while keeping everything as affordable as possible for our customers.
Our S-Edition package is divided into 3 packages: Optical, Sport & Performance
The optical package gave the Scala a sporty look and really transformed this car.
Optical package: Eibach lowering springs, that allow a lowering of up to -40mm, have been installed to improve the vehicle's handling and give it a sporty look. With optical modifications, it is difficult not to include a nice set of rims. We opted for the DOTZ SPA Black, giving the Scala a more aggressive look, complementing the rest of the modifications nicely. To conclude the optical package, we added a rear spoiler from Maxton Design, small detail that took this car esthetically to a whole new level.
Sport Package: The sport package includes every modification from the optical package and adds a new exhaust system to the car in order for it to not only look more aggressive, but also sound the part. Our Scala has been fitted with a "Stealth" Rear Silencer from Supersprint. Hidden behind the car's rear bumper, the new exhaust adds a nice tone that completes the Scala's new exterior look.
Performance Package: The performance package is for the customers that want it all! It includes every modification from the two previous packages and gives the engine a little extra kick. For the Scala S-Edition, we decided to give it the ABT Power ECU adding 40 hp and 40 Nm and driving the car's power up to 190 hp and 290 Nm of torque.
You like our Škoda Scala S-Edition? We got you covered, as we are planning to release a limited series of S-Edition Scalas with the exact modifications mentioned above. If you want one, we'll make it happen!
You want to see this car in person? Make sure to check it out in our Brand Store in the Cloche D'Or until Saturday, 30th April 2022.
Interested in our S-Edition packages?
Make sure to contact us and we will be more than happy to give your car an extra kick.
Do it the Stage48 way!