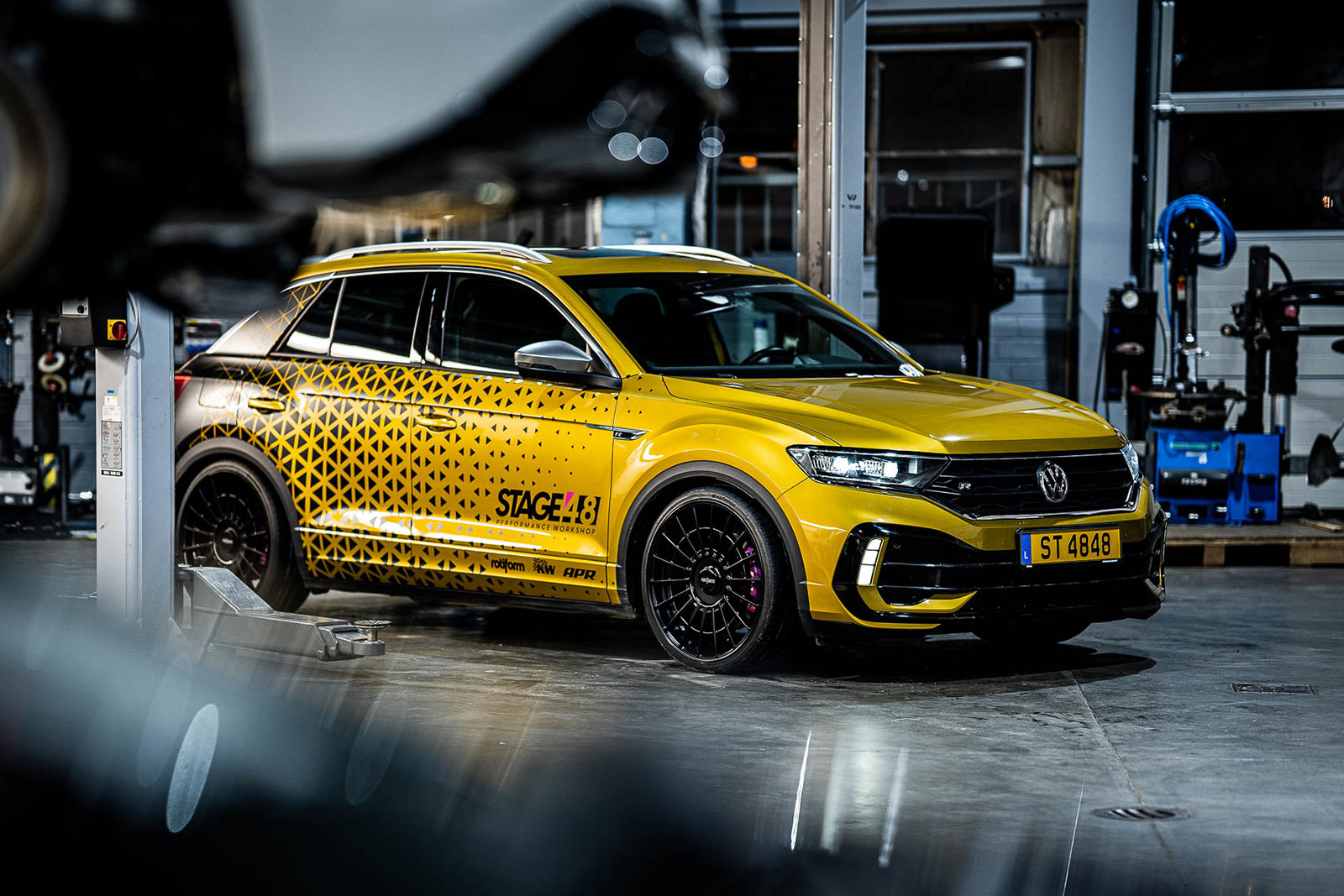 16 Jan

Our #staged T-Roc R

We love driving our #staged T-Roc R on the roads of Luxembourg every day. The decision to build our first project car based on a T-Roc R in turmeric yellow was certainly not easy. But the result speaks for itself.

From the first idea of how our T-Roc R could look like and which design in combination with add-on parts would suit our ideas to the finished car, several weeks passed and many ideas were discarded. We did not only want to reinterpret the T-Roc R, but all changes had to be street legal.
Just a car to drive #noshowcar
So not only a badging was applied, but also a hard- & software upgrade was done:
KW V3 suspension
20″ Rotiform LAS-R
APR sport exhaust system
APR Open Air Intake
APR Turbo Inlet & Inlet Pipe
APR Intercooler
APR Catback System
APR ECU/TCU Software
Thanks to our partner APR and their Stage1+ package, we achieve an impressive street legal 360 HP and 510 NM.
We are happy to present you our first project car and are looking forward to some joint rides, events and collaborative projects.
#stage48performanceworkshop